CARBON FIBER CHOPPER DESIGNS from KNIGHTS CHOPPERS INC.
.

KNIGHTS CHOPPERS INC

141 North Route 9W
Stony Point, NY 10980
Phone 845-786-0620

A SNEAK PEEK AT THE NEW CKLDS-P7
" COMING SOON "

CLICK IMAGE FOR MORE DETAILS
.
Custom motorcycles designed by Eric Knight.
Eric Knight ( me ) started building custom bikes in the background about 1985 when I moved to Daytona Beach ( see me then ). I have been turning wrenches since I can hold one. Went from fast cars, to fast motorcycles, to fast computers and now I just do motorcycles and computer design work of my motorcycles.
Moved back home to NY in 1992 and opened a small shop. I build about 2 - 4 bikes a year plus parts and service.
I still enjoy what I do, less some customers that test me. If I don't have time to talk to you on the phone, I will ask you to call back, or for your phone number so I can call you back.
I am a small 1 / 2 man shop, If you want tech support please call someone else, unless you bought the parts or bike from me.
You are always welcome to stop by the shop, bring coffee, I take it regular.
Note that we have no set price and all bikes are built to order.
All bikes come with a." Knight Choppers Inc" DMV title.

141 North Route 9W, Stony Point, NY 10980
Phone 845-786-0620
ARCHIVES BELOW - ALL CURRENT INFORMATION IS LISTED ABOVE
*******************************************************************
My Newest Design is called " CKLDS-P3"
Click here for Pricing and Technical info.
Dealer Inquiries Welcome.
NEW 2006 - KNIGHTS CHOPPERS 330 TIRE FRAME
NEW - OCTOBER 2005 - KNIGHTS CHOPPERS POSTER
NEW - JULY 2005 - KNIGHTS CHOPPERS INC T-SHIRTS -CLICK HERE
More Pictures Below
Click on below links:
6: 2005 Super Sunday Hartford CT
5: 2005 GothamMC NYC Bike Show
4: 2004 GothamMC NYC Bike Show
2: 2004 Marcus Dairy Motorcycle Show
1: 2004 Prototype 1 - First Pictures
Images posted on this website are the property of Knights Choppers Inc.
Do not copy or distribute without written permission from Knights Choppers Inc.
BELOW IS A LIST OF PEOPLE WHO CAN POST IMAGES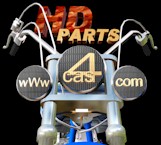 WWW.CAS4.COM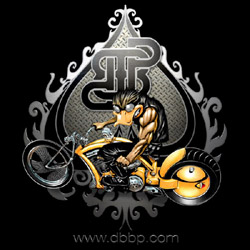 IF YOU WOULD LIKE TO USE ANY OF OUR IMAGES
- PLEASE CALL US -